European Scout Interreligious Forum (ESIF) — 1st Gathering & Launch Event | Antwerp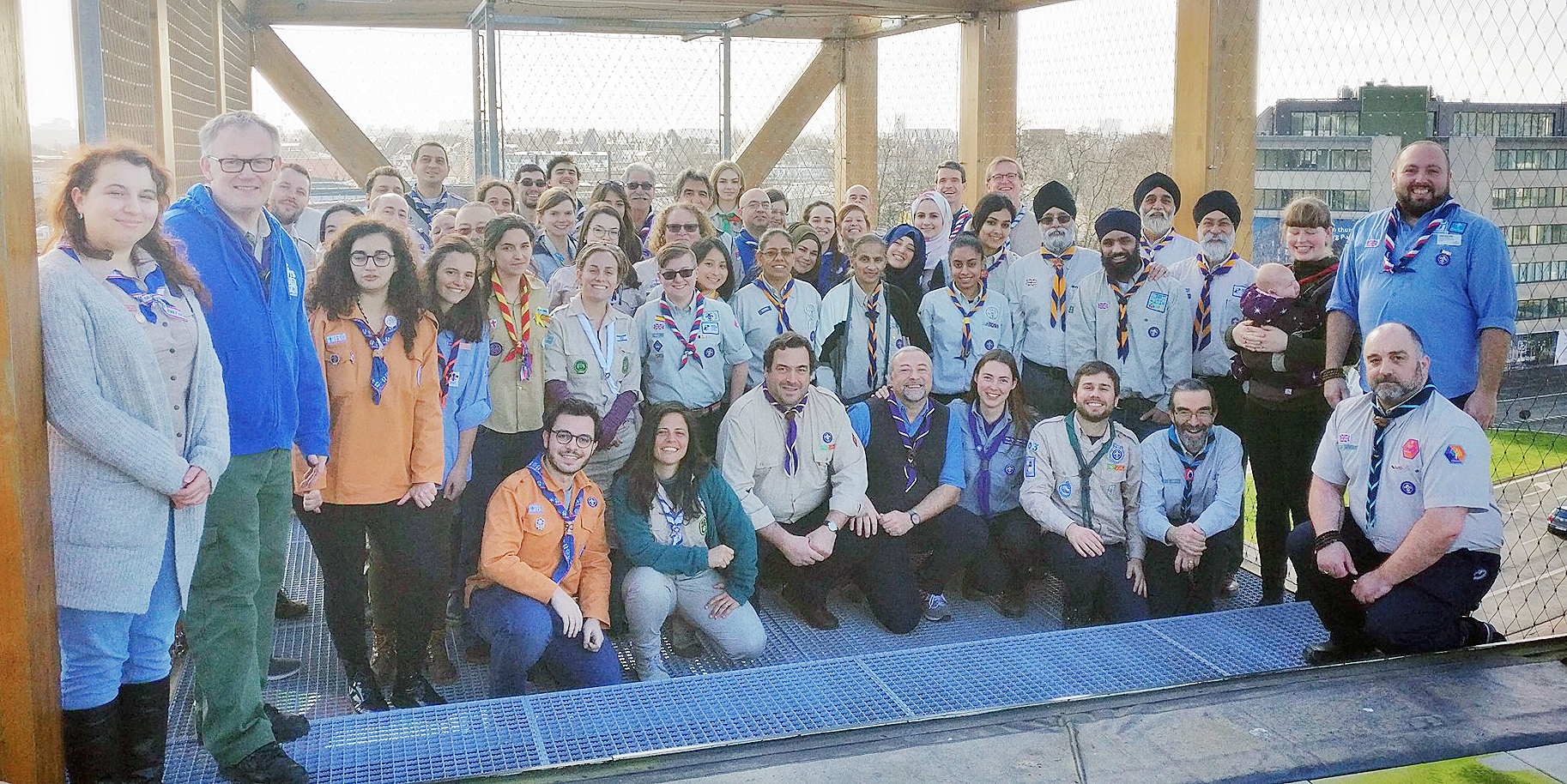 What can I say? 65 people, 12+ countries, 7 different faiths and religions, one reason.
The European Scout Interreligious Forum (ESIF) spent the weekend educating each other about faith and belief's (FAB) with the aim of growing a FAB network for European/World Scout events, faith education/dialog in Scouting, and making FAB zones better at World Scout Jamborees and Moots.
To join together to share, discuss, educate and grow each other's understanding of our beliefs. All with the aim to develop learning materials and activities to support young people across Europe in their Scouting and religious journey and to grow inter-religious dialogue and understanding at European and World Scout levels.
The Interreligious Dialogue Badge (IRD Badge) program was presented and some NSOs/NSAs are already interested to run this pilot program next year.
The International Forum of Jewish Scouts (IFJS) team this weekend. A team built of 11 UK, French and Israeli Scouts and Guides attended this event, planning more exchanges and activites for Jewish scouts with their friends for the years to come.
We spent an amazing Shabbat, going together for Friday evening prayer with our friends from other faiths to the Great Synagogue. A special thanks to Hoffy's Catering for the delicious meals (the best kosher Deli in town!).
And a great THANK YOU to our host Scouts en Gidsen Vlaanderen in their new Scout House.
https://www.jewishscoutsforum.org/wp-content/uploads/2018/02/ESIF_2.jpg
674
890
web@fcnet.fr
https://www.jewishscoutsforum.org/wp-content/uploads/2023/07/ifjs-header-ok.jpg
web@fcnet.fr
2018-02-19 13:55:38
2023-06-20 16:08:42
European Scout Interreligious Forum (ESIF) — 1st Gathering & Launch Event | Antwerp