WHAT IS THE INTERNATIONAL FORUM OF JEWISH SCOUTS?
World Scouting today is a confederation of 162 National Scout Organizations in a network of over 40 million members in more than 1 million local community Scout Groups. Some 7 million are adult volunteers who support the local activities, resulting in a huge multiplier effect.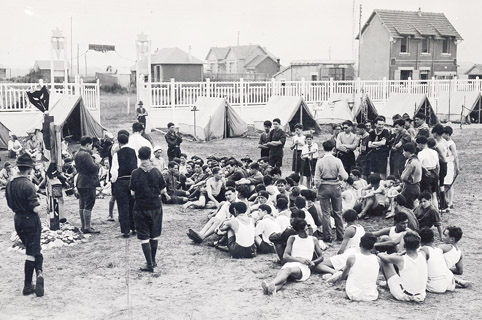 In 1931, Jewish scouts from across Europe came to France (Colleville-sur-Mer, Normandy) to participate in the first international Jewish scout camp. At the end of the event, the young participants decide to establish a "World Union of Jewish Scouting". This organization was unable to develop due to the tragic events that unfolded in Europe, beginning in 1933 and culminating in the Shoah.
On 2nd November 2006, the International Forum of Jewish Scouts (IFJS) was inaugurated in Jerusalem, Israel. Since July 2009, it has been confirmed as holding consultative status with the World Organization of the Scout Movement (WOSM).
OBJECTIVES AND METHODS OF THE INTERNATIONAL FORUM OF JEWISH SCOUTS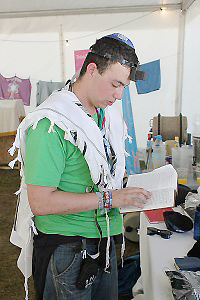 1. To establish ties between all the existing associations, committees, branches, or groups of Jewish scouts in order to:
– engage in dialogue among participants and exchange ideas on the main issues of concern to the Jewish people today
– strengthen and improve Jewish Scouting around the world
– initiate joint activities, such as a Jamboree of Jewish scouts
– exchange and edition of educational and training material
– publicize Jewish Scout activities within the Jewish world
– seek funding for the development and strengthening of Jewish Scouts groups
2. To establish new local groups of Jewish scouts in Jewish communities around the world:
– to establish a non-formal Jewish education structure in communities in which there is presently no youth movement
– to develop local community leadership through leadership in the Scout movement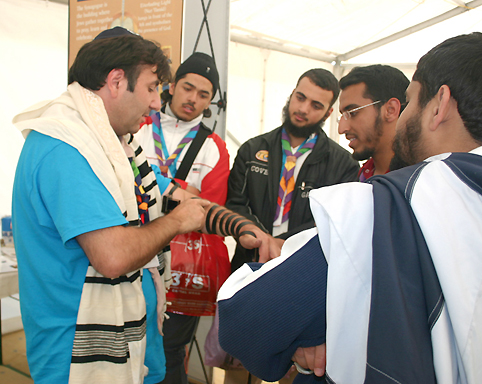 3. To represent Jewish scouts in contacts with the Scout movement and with other religions within the movement:
– to participate in international activities and present the Jewish voice
– to strengthen the Jewish identity of Jewish scouts attending international gatherings and meetings
– to establish and/or participate in various interfaith encounters initiated by the World Organization of the Scout Movement.

JEWISH COMMUNITY LEADERSHIP FOR TOMORROW, THE "GLOCAL" ANSWER OF JEWISH SCOUTING

Introduction to the TSOFIM YEHUDIM programme
We shall respond as a priority to the expectations of the young "post-bar Mitzva" (coming of age ceremony) group and adolescents of between 12 and 17 years of age.
These are five essential years, when an adolescent is trying to find his way towards adulthood.
How to foster awareness of their Jewish identity along with cultural and religious tolerance?
74 years after the Shoah and 30 years after the fall of the Iron Curtain, not a single group of Jewish Scouts was created in Europe (except in Czech Republic)!
At the same time, there are many Jewish Communities in Europe interested in offering Scouting to their youth, with a dedicated Jewish Scout offer fostering exchanges and programmes among European Jewish Youth.
Diversity and Inclusion are now top priorities of the World Scout Movement.
The Pan-European Tsofim Yehudim programme is the answer. It will be a chance for Jewish Youth to discover their common European heritage and diverse identity within the world fraternity of Scouting, from Manchester, London, Paris, Strasbourg, Athens, Prague, New York, Houston, São Polo, Sydney, to Vilnius!
This educational offer will be made available for all Jewish communities in Europe in partnership with National Scout Organisations or National Scout Associations (NSOs or NSAs).