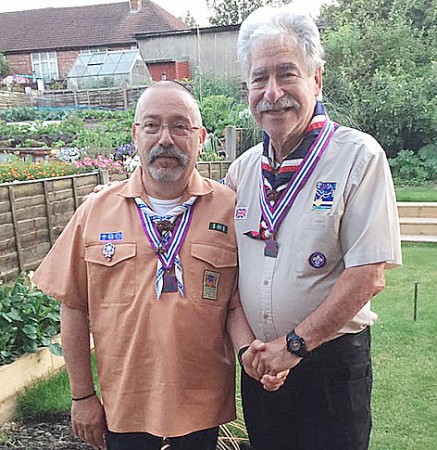 Congratulations to David Marks in being recognised for his outstanding service to Jewish Scouting locally, nationally and internationally.
Yesterday evening at the 401st Manchester Scout & 5th Cheetham Guide group BBQ he was surprised by the President of the International Forum of Jewish Scouts Alain Silberstein, leaders who have been involved in his scouting journey, and district, county and area commissioners. 

Mazel Tov in being presented with the Nachshon Fellowship Award and 30years service to Scouting UK!