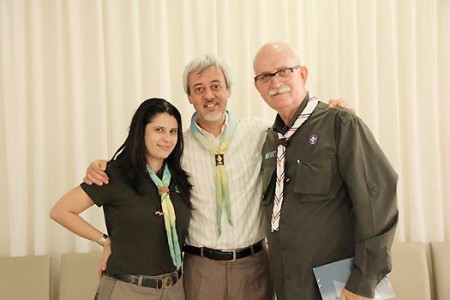 For the first time ever, the Brazilian Scouts appointed last week a National Jewish Chaplain. He is Rabbi Alexandre Leone, from the "Centro Cultural e Social Bnei Chalutzim" in Sao Paulo. 
In the picture during his investiture as a Scout, he is seen with Patricia Diniz, Jewish representative on the Brazilian National Spirituality Team and Livio Jorge, president of the Sao Paulo Scout Region.
Baruch haba Rabbi Leone!